Grace is one of the solar EPC Company in India and company is ISO 9001 Certified. Provides a guarantee good performance at the competitive cost
What is meaning of EPC Contractor
EPC stand for engineering procurement construction. EPC means contracts are the most common form of contract for the construction of solar PV power plants. Under the contract of solar EPC contractor a principal contractor is engaged to carry out the detailed engineering design of the project procure all equipment and materials necessary and then construct and commission the plant for the clients. Grace is one of the solar EPC Company in India and company is ISO 9001 Certified.
A good EPC will have strong capabilities in one or more of the three areas like engineering, construction or procurement. EPC firms you can trust EPC firmly typically move fast often faster than you can keep up with. Grace provides a guarantee good performance at a competitive cost as we have a track record of delivering all our projects on time and within budget.
Roles of EPC Contractor
Real arranging and booking of the project
Efficient and financial outline of the plant
Source materials and hardware all inclusive from demonstrated producers.
Manage conveying materials and equipment to site
Optimize cost brought about for the venture through sensible plan.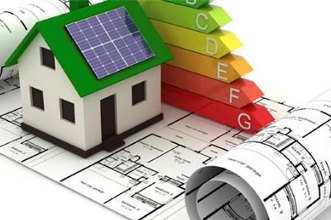 Why EPC Contractor is important to me?
Individuals are now thinking how much contrast a decent EPC rating can make to your family bills. Inspite of that not each bill is reflected in EPC rating but some always thing about the EPC rating. Precisely the cost of EPC is highly depending upon which Scale you are choosing it. As if you are having new home then the rating of the EPC will be high but isn't normal for case of the older home also. When EPC is there you will be able to live comfortably.